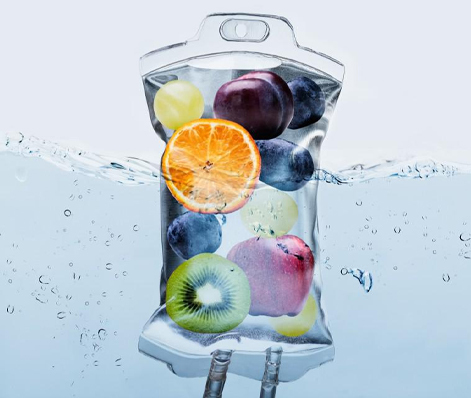 30% OFF BLACK FRIDAY PROMOTION UNTIL 29TH NOV!
The ingredients contained in each Vitality IV multivitamin injection work in a number of advantageous ways. Along with Vitamin E, Vitamin C is needed for good eyesight and healthy gums, and Vitamin A is an antioxidant and immunity booster. This IV multivitamin injection also includes B complex vitamins (B1, B2, B3, B5, B6, B7, B9, B12), which have a host of benefits for the human body, including better health, better skin, enhanced cell function, and increased levels of good cholesterol. Finally, Vitamin D is included in each Vitality IV injection, as it is extremely important for ensuring that calcium and phosphorus are adequately absorbed by the body, for better bone health.
1) Online Purchase is mainly designed for our existing clients to purchase a course online.
2) Once the first treatment is undertaken, no refunds may be issued.
3) Existing clients may need to refill their Medical Questionnaire, at our practitioners' discretion.
4) Clients will need to call or email and pre book their appointments once their course purchase has been completed.
5) All treatment slots must be booked in advanced; no walk-ins permitted.
Please note: online purchases are designed mainly for existing clients who have already undertaken at least one consultation and subsequent treatment with us. Any purchases from new customers will require them to fill in a secured online Medical Questionnaire and attend a first consultation in advance of any treatment being undertaken.
The suitability of pre-purchased courses for all new clients is at our practitioners' discretion. An alternative course may be recommended.