The Golden Cocktail Facial by AQUAGOLD® Fine Touch™ is a truly customised luxury skin care treatment
that enhances the skin's tone and complexion considerably.
WHAT IS AQUAGOLD® Fine Touch™ And How Does It Work?
This is a revolutionary delivery tool designed to deliver a carefully crafted blend of compounds into the skin through 20 hairline microchannels. A personalised blend of compounds are used with the AQUAGOLD® Fine Touch™ to nourish your skin and eliminate your specific skin issues.
AQUAGOLD® Fine Touch™ Advantages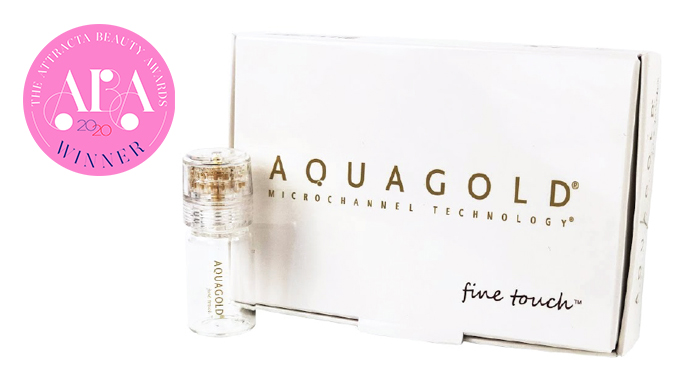 The AQUAGOLD® Fine Touch™, now available at Vitamin Injections London, offers several important advantages over other treatments, including:
Direct delivery of nutrients into the skin
Higher bioavailability of nutrients and compounds
Reduced fine lines and wrinkles
Reduced dark spots and pigmentation
Improved skin glow
The AQUAGOLD® Fine Touch™ provides relief from several skin concerns, such as:
Blemishes and breakouts
Dark spots, pigmentation and melasma
Wrinkles and fine lines
Scars
Benefits of AQUAGOLD® Fine Touch™
The AQUAGOLD® Fine Touch™ offers the following skin health benefits:
Enhances skin glow
Stimulates regeneration of new skin cells
Remedies skin dullness
Restores the normal skin matrix
Evens the skin tone and complexion

Vitamin Injections London is headed by skilled IV/IM Nurses and Aesthetic Practitioners, who will conduct a full review of your medical history and advise you regarding your suitability for the AQUAGOLD® Fine Touch™.
MORE IV THERAPY TREATMENTS