HAIR GROWTH AND NAIL IV THERAPY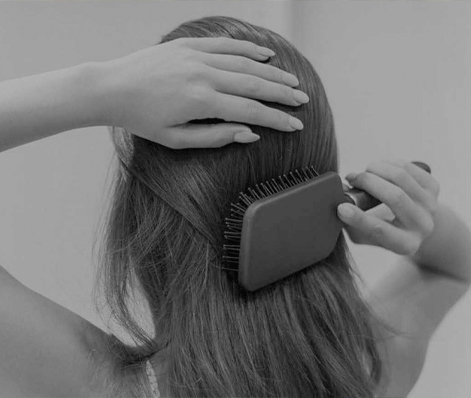 The condition of your hair and nails mirrors your internal health. Thick, long and voluminous hair, together with nails of a healthy pink hue, indicate a good lifestyle and balanced diet.
On the other hand, hair loss, dandruff, split ends, and grey hairs can be signs of poor general health and lack of nutrition. Hair problems may also worsen due to certain medical and psychological disorders, whereas pale and brittle nails that have white spots and ridges on them can be an outward sign of deficiencies in important vitamins and minerals.
That is why we have formulated the Hair and Nails IV to improve the condition of your hair and nails, along with your internal health. This IV includes a combination of B vitamins and minerals for strengthening and fortification.
Whereas most other treatments focus on improving the superficial appearance of the hair and nails, Hair and Nails IV therapy treats the root cause of the problem, compensating for pre-existing deficiencies and restoring natural health.
1) Online Purchase is mainly designed for our existing clients to purchase a course online.
2) Once the first treatment is undertaken, no refunds may be issued.
3) Existing clients may need to refill their Medical Questionnaire, at our practitioners' discretion.
4) Clients will need to call or email and pre book their appointments once their course purchase has been completed.
5) All treatment slots must be booked in advanced; no walk-ins permitted.
Please note: online purchases are designed mainly for existing clients who have already undertaken at least one consultation and subsequent treatment with us. Any purchases from new customers will require them to fill in a secured online Medical Questionnaire and attend a first consultation in advance of any treatment being undertaken.
The suitability of pre-purchased courses for all new clients is at our practitioners' discretion. An alternative course may be recommended.