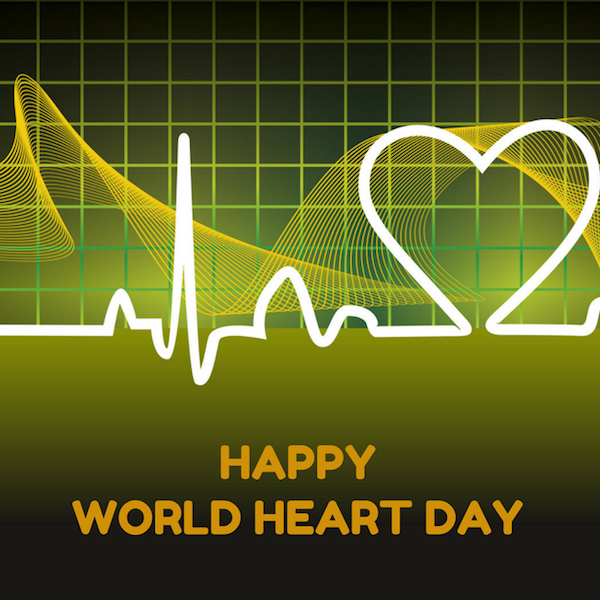 Happy World Heart Day: 6 "Es" to Protect Your Heart
Today, we're celebrating World Heart Day in conjunction with the World Heart Federation. Their theme this year is "Power Your Life": your heart powers your whole body and helps you live your life to the fullest. A few simple daily changes are all it takes to make a lasting difference to your heart's health and increase your life expectancy.
We at Vitamin Injections London would love to share some of our top tips on how to keep your heart healthy as well as our recommended vitamin injections for heart health. The human heart is the most important organ of the body and works 24/7. In order to avoid contracting heart disease, it's vital to keep your heart in check.
The 6 'Es' of heart health
Eat only healthy fats – eliminating unhealthy, saturated fats from your diet is one of the most crucial steps you can take to reduce the build-up of plaque in the arteries.
Eat fresh green vegetables and fruits – fresh fruits and vegetables are loaded with nutrients and don't supply the body with fats nor calories. They have lots of fiber, which helps to prevent heart disease.
Eat whole grains – processed foods might taste good but they contain artificial flavours and colours and are not digested by the body very easily. Avoid them and eat whole grains, which are nutritious and help to keep your heart healthy.
Eat low-fat proteins – choose your proteins wisely. Select lean meats such as poultry, fish, lean ground meat, eggs and low fat dairy products. Soy and green vegetables are also low fat protein sources.
Eat less salt and sugar – choose low sodium salt and reduce salt intake in your diet. Sodium increases the risk of cardiovascular diseases.
Exercise every day – it's very important to exercise for at least half an hour every day. Be it yoga, brisk walk, aerobics or dance or any other sport; just move your body!
Vitamin injections for heart health
Cholesterol build-up is the heart's biggest enemy. Although diet control and regular exercise can help to eliminate cholesterol build-up, our very own fat burning injections are useful for this purpose as they contain fat burning supplements, which prevent cholesterol from clogging the heart's arteries. These injections act to reduce fat cells and speed up the body's metabolism, leading to a healthier you!
Additionally, our vitamin injections for heart health include Myers Cocktail injections, which are loaded with minerals and vitamins including Vitamin C. Boost your body's immunity to cardiovascular diseases and heart problems; call us on +44 (0) 203 823 6551 or email info@vitamininjections.co.uk to find out more, or use our online contact form to make an enquiry with our friendly team.