Ni las vitaminas orales ni las de uso tópico ofrecen resultados comparables a las inyecciones de vitaminas de Vitamin Injections London.
GIVE YOUR BODY EXACTLY WHAT IT NEEDS,
WHERE IT NEEDS IT
Neither oral nor topical vitamins offer comparable results to Vitamin Injection London's unique intravenous and intramuscular formulas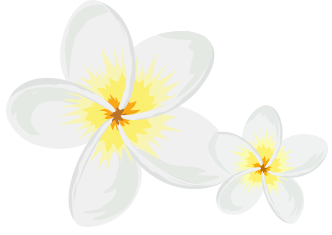 TERAPIA IV EN IBIZA, ESPAÑA
Por eso los amantes del sol y los residentes de Ibiza se desplazan al legendario retiro detox, el Hotel Pikes, donde realizamos tratamientos de terapia con vitamina IV todos los veranos en nuestra clínica.
Los huéspedes del Hotel Pikes pueden recibir una inyección de terapia IV de cortesía (de hasta un valor de 130 euros) junto con cualquier servicio que ofrecemos.
POR QUÉ ELEGIRNOS?
● Como expertos de renombre en terapia vitamínica, usamos sólo lasvitaminas, minerales, enzimas y nutrientes de la más alta calidad
● Las inyecciones son indoloras y nuestros médicos cuentan con un profundo conocimiento de la farmacología y la canulación intravenosa
● Realizamos consultas presenciales y virtuales para asegurarnos de que su plan de tratamiento se adapta a sus necesidades individuales
● Nuestra experiencia se ve reforzada por nuestra pertenencia a las siguientes organizaciones de terapia de nutrientes vitamínicos: AVA
(Asociación para el Acceso Vascular), NIVAS (Sociedad Nacional de Infusión y Acceso Vascular), y el IFM (Instituto de Medicina Funcional)
Servicios


● INYECCIONES ANTIENVEJECIMIENTO
● INYECCIONES ENERGÉTICAS
● INYECCIONES PARA QUEMAR GRASA
● INYECCIONES PARA ILUMINAR LA PIEL
● INYECCIONES DE BIENESTAR
● TERAPIAS DETOX

NUESTRA CLÍNICA
Vitamin Injections London es un lugar único para recibir terapia de nutrientes por vía intravenosa, comúnmente conocida como terapia de goteo IV. Entre los muchos tipos de terapias intravenosas, ofrecemos inyecciones de vitaminas para aumentar la energía, infusiones desintoxicantes, cócteles antienvejecimiento y potentes inyecciones para el contorno corporal en nuestra clínica pop-up de temporada en Ibiza, España.

Dirección
Camí Sa Vorera, S/N, 07820 Sant Antoni de Portmany, Islas Baleares, Spain.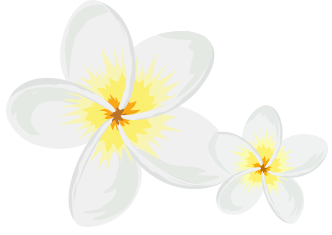 THE AWARD-WINNING Hotel Pikes, Ibiza Pop-Up Clinic Dates at Pikes Hotel
Call or email us to book in for when you're in Ibiza!
+34 971 34 22 22 | reservations@ibizarockshouse.com
Camí Sa Vorera, S/N, 07820 Sant Antoni de Portmany, Islas Baleares, Spain

SUPLEMENTOS VITAMÍNICOS
No hay necesidad de esperar a su próxima cita de terapia intravenosa cuando puede comprar nuestra gama de suplementos de bienestar VIL durante todo el año en el Hotel Pikes, Ibiza.
Parches para la Piel y Supositorios Vitamínicos le dan a su cuerpo exactamente lo que necesita y donde lo necesita, gracias al poder de la Vitamina B12, el Complejo B, D3, Glutatión y la suplementación transdérmica para Cabello y Uñas.
Como una de las formas de suplementación más cómodas y fáciles de usar disponibles, la aplicación de un parche puede proporcionar hasta 24 horas de suministro transcutáneo de nutrientes al cuerpo.
Se obtienen resultados excelentes gracias a la absorción de hasta el 90% de los ingredientes activos a través de la piel, en comparación con el máximo del 15% que se obtiene comúnmente de los suplementos orales.
Nuestros parches transdérmicos están disponibles en Ibiza 24/7, lo que significa que puede disponer de nuestra gama de suplementos en cualquier momento.
Nuestros tratamientos más populares
UNIDAD: €185 PICK ME UP SHOTS (IV/IM)
Asegúrate de que tu estancia en Pikes no conlleva resaca optando por nuestra inyección Pick Me Up con ácido fólico y vitamina C (IV). Se trata de una dosis alta de vitamina B, fortificada con ácido fólico y vitamina C.
UNIDAD: €185 Vitamin Hydroxocobalamin Shots (IV/IM)
Esta inyección puede mejorar significativamente los niveles de energía y es particularmente adecuada para las personas mayores con deficiencia de vitamina B. También es útil para mantener el cabello brillante, la piel limpia y las uñas fuertes.
UNIDAD: €175 Vitamin B5 Shots (IV/IM)
Las inyecciones de B5 son la opción ideal para las personas que sufren de estreñimiento, distensión del abdomen e indigestión.
UNIDAD: €175 Vitamin B6 Shots (IV/IM)
Libérate de los pecados de anoche. Las inyecciones de vitamina B6 no sólo ayudan a eliminar las náuseas, sino que también ofrecen alivio para los dolores y calambres que las acompañan.
SINGLE: €280 Vitality IV - Multi-Vitamin Shot (IV)
Levántate con Vitality IV, una inyección multivitamínica diseñada para revitalizar tu cuerpo. Combina el siguiente conjunto de vitaminas esenciales necesarias para el funcionamiento óptimo del cuerpo:
vitaminas A, C, E, D y Complejo B.
UNIDAD: €145 Vitamin C Injections (IV/IM)
Al ser una inyección integral, la vitamina C mejora la pigmentación, los niveles de energía y elimina los radicales libres. Es una conocida formadora de colágeno, y aumenta la protección de la piel contra el caliente sol de Ibiza.
UNIDAD: €420 Antioxidant Wellness Injections (IV)
Se trata de una infusión de glutatión desintoxicante que proporciona una gran cantidad de beneficios correctivos para la piel y el cuerpo, en particular cuando se trata de limpiar el hígado, eliminar los radicales libres dañinos y mejorar la claridad de la piel. Funciona muy bien
cuando se combina con la vitamina C.
UNIDAD: €235 The Myers Cocktail (IV)
Desarrollado por el médico de Baltimore John Myers, de quien toma su nombre, esta IV combina las vitaminas B, el magnesio, el calcio y la vitamina C en una potente herramienta a la que hay que prestar atención. Considerada como una medida preventiva contra las náuseas de la mañana siguiente, también puede mejorar el rendimiento físico.
UNIDAD: €145 Vitamin B Complex Forte Skin & Cell Repair Shot (IV)
Esta IV en particular es una inyección combinada que ayuda a mejorar la piel y la salud en general. Como una inyección de complejo vitamínico 'Forte', es muy fuerte por naturaleza, trabajando para reparar el ADN dañado y aliviar la fatiga.
UNIDAD: €110 Iron Shots (IV)
Los suplementos de hierro son útiles contra muchas afecciones a corto y largo plazo. La inyección de hierro (IV) es genial para los veganos y los que no consumen carnes rojas, y como muchas vitaminas B, también aumenta los niveles de energía.
UNIDAD: €280 Magnesium Shot (IV)
El magnesio es una de las vitaminas esenciales que necesitan nuestros órganos vitales. No sólo hace que las células funcionen correctamente, sino que también mantiene nuestros huesos y nervios sanos. Mientras que el magnesio es necesario para la salud en general, es particularmente bueno para aquellos que sufren de un sueño pobre o interrumpido.
UNIDAD DOSIS STANDARD (300,000 IU): €85 | UNIDAD DOSIS MEGA (600,000 IU): €145 The Sunshine Vitamin Injection - 300,000 IU & Mega Dose (IM)
¿Crees que el cálido clima te da suficiente sol para tus huesos y para tu salud? ¡Piénsalo de nuevo! Tenemos dos opciones de inyección de vitaminas Sunshine, que incluyen una dosis estándar y una mega, lo que hace que sea más seguro y fácil que nunca aumentar tus niveles de D.

UNIDAD DESDE: €420 The VIP Booster (IV)
Seleccionada por ti y preparada por nuestros expertos, la infusión VIP Booster IV es la inyección de desintoxicación definitiva y con un enfoque verdaderamente personalizado hacia la salud y el bienestar. Hecha a medida a petición, su propio cóctel personal lleno de las poderosas vitaminas, minerales y nutrientes de su elección..
* Los precios reflejan los tipos de cambio actuales en el
momento de escribir este artículo y están sujetos a cambios.
EN LA PRENSA