For all press enquiries contact Hannah at hannah@hannahbaileypr.com.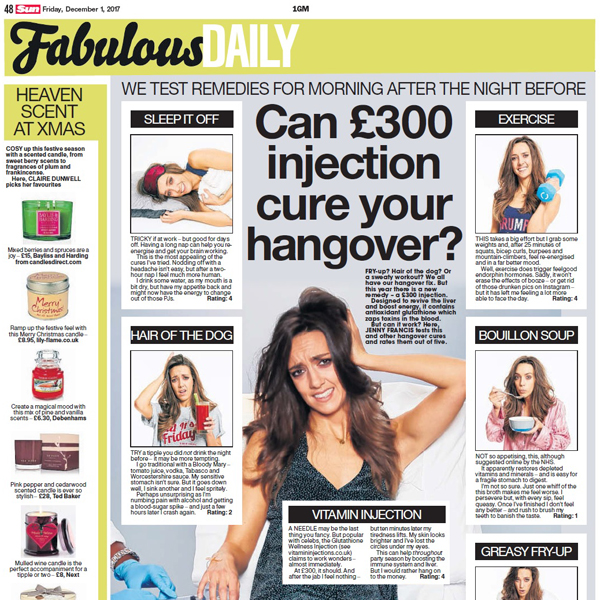 "Can the £300 vitamin injection cure your hangover? We test remedies for the morning after the night before...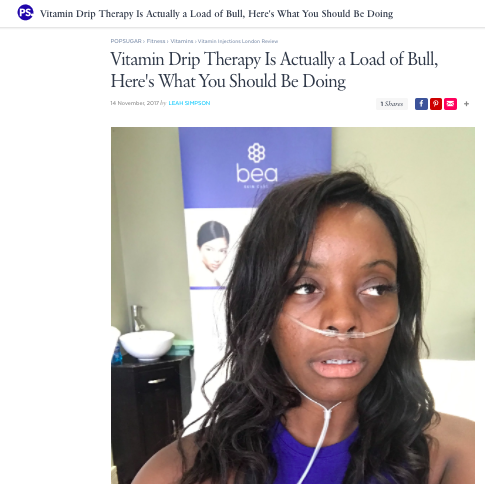 "The reason why an IV push is superior to a drip bag is essentially, what we're quite aware of in...
"If you're not a fan of taking pills or supplements daily, we've got the perfect solution. Try Vitamin Injection London's...