For all press enquiries contact Hannah at hannah@hannahbaileypr.com.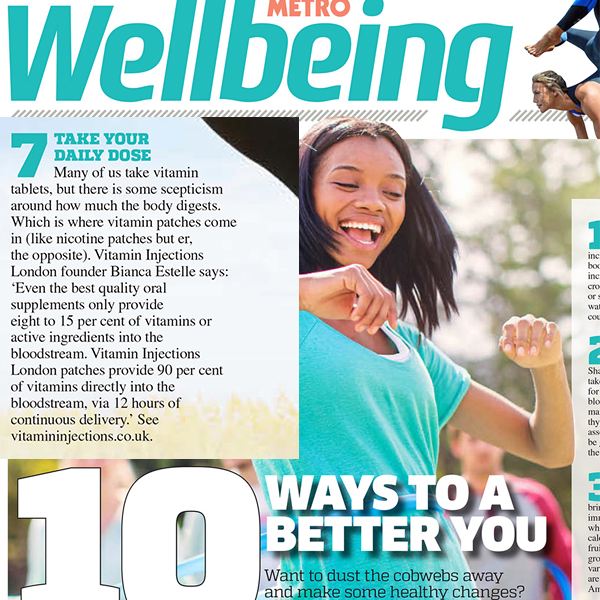 "…7. Vitamin Injections London founder Bianca Estelle says: "Even the best quality oral supplements only provide eight to fifteen percent...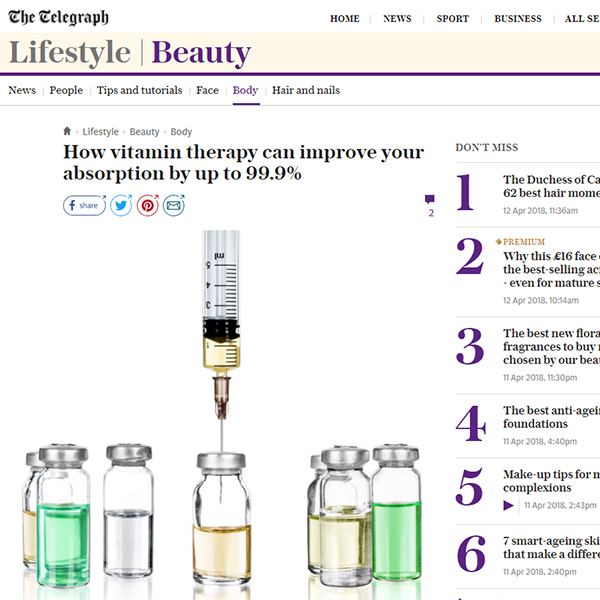 "…Living in the Western world, we're also exposed to carcinogenic environments and where many of us turn to supplementation and...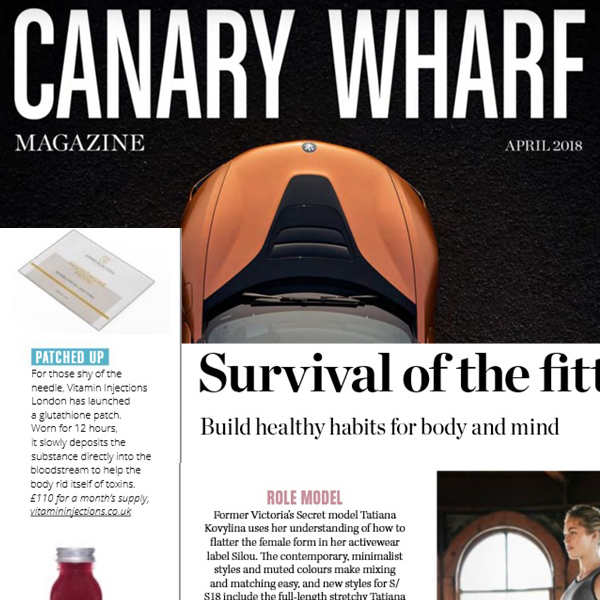 "…For those shy of the needle. Vitamin Injections London has launched a glutathione patch. Worn for 12 hours, it slowly...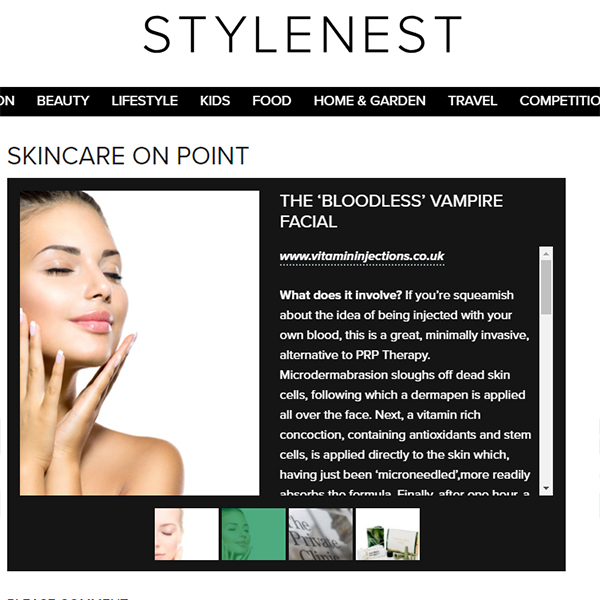 "…Introduction to our Bloodless Vampire Facial and Platelet Rich Plasma Therapy…"...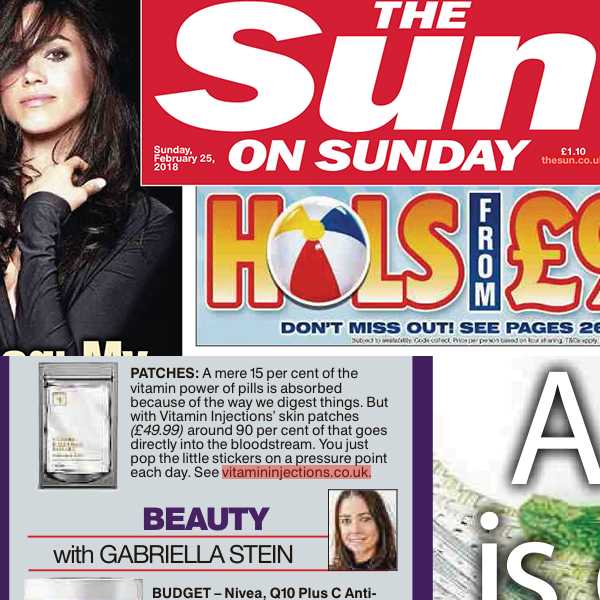 "…Patches: A mere 15 percent of the vitamin power of pills is absorbed because of the way we digest things....