For all press enquiries contact Hannah at hannah@hannahbaileypr.com.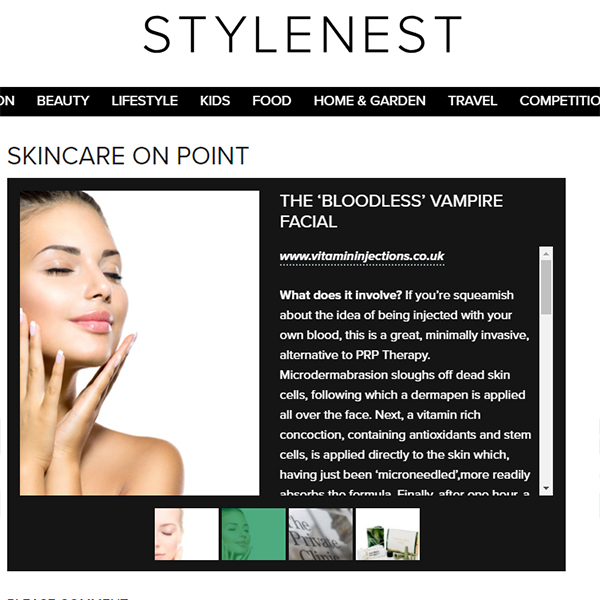 "…Introduction to our Bloodless Vampire Facial and Platelet Rich Plasma Therapy…"...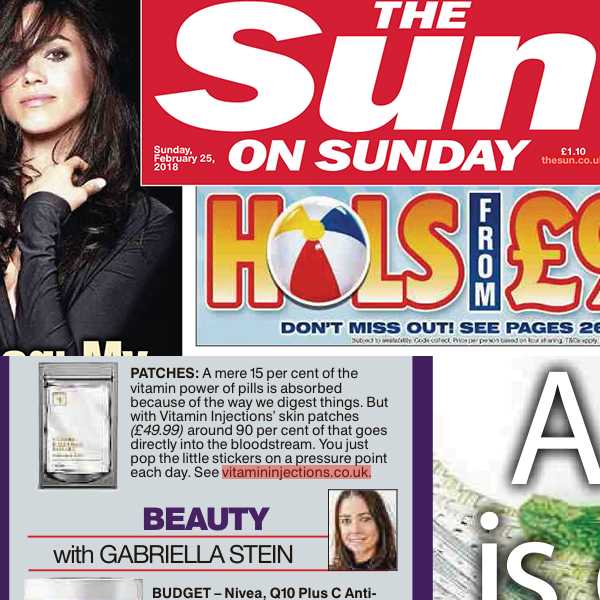 "…Patches: A mere 15 percent of the vitamin power of pills is absorbed because of the way we digest things....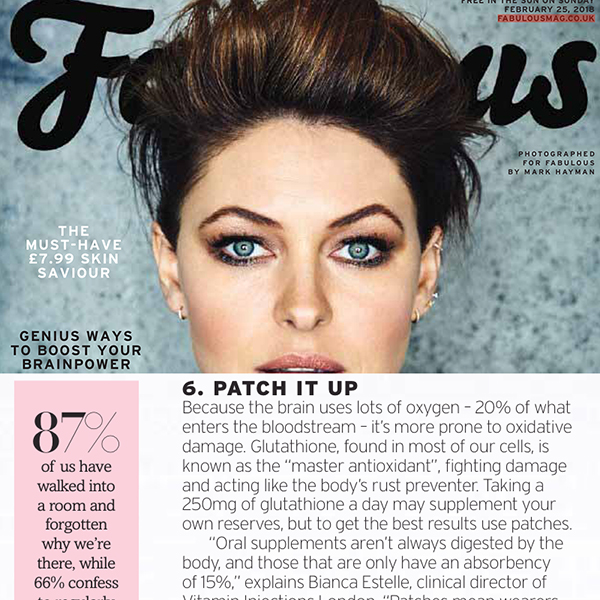 "…Patch it Up. Glutathione, found in most of our cells, is known as the "master antioxidant", fighting damage and acting...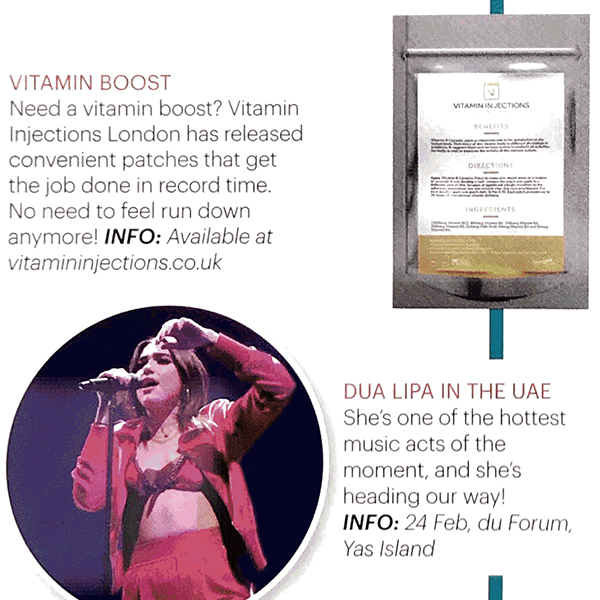 "…Need a vitamin boost? Vitamin Injections London has released convenient patches that get the job done in record time…"...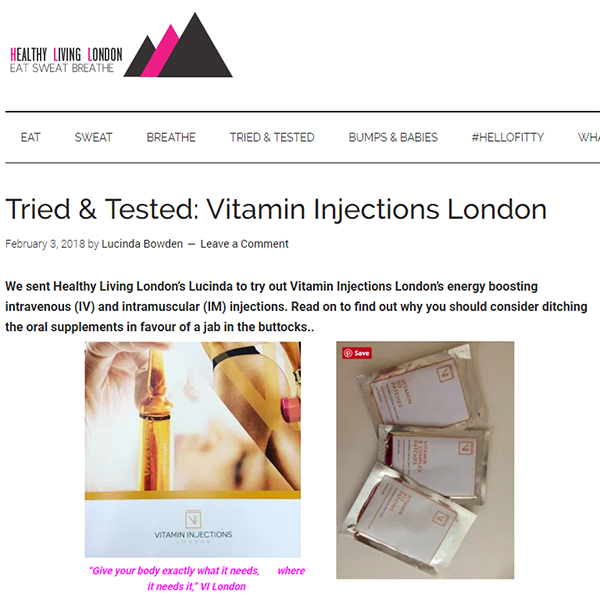 "…I was really impressed by Bianca's knowledge, passion and treatments at Vitamin Injections London. The injections are a considerable investment,...