For all press enquiries contact Hannah at hannah@hannahbaileypr.com.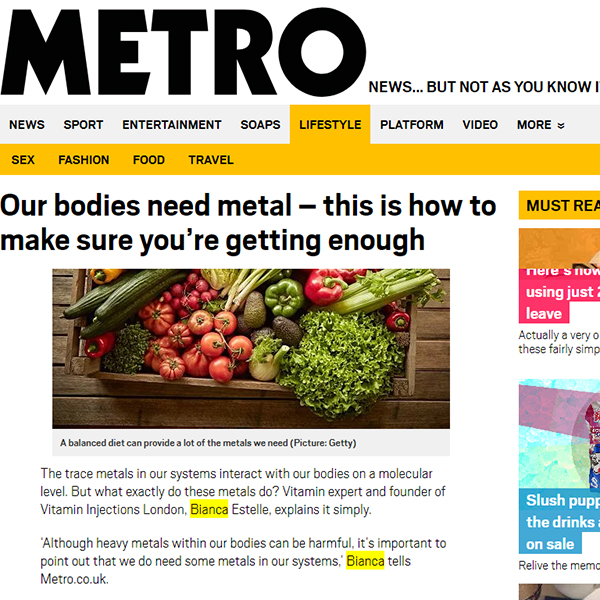 "…These are trace elements – metals normally present in small but measurable amounts within cells, hormones and enzymes and an...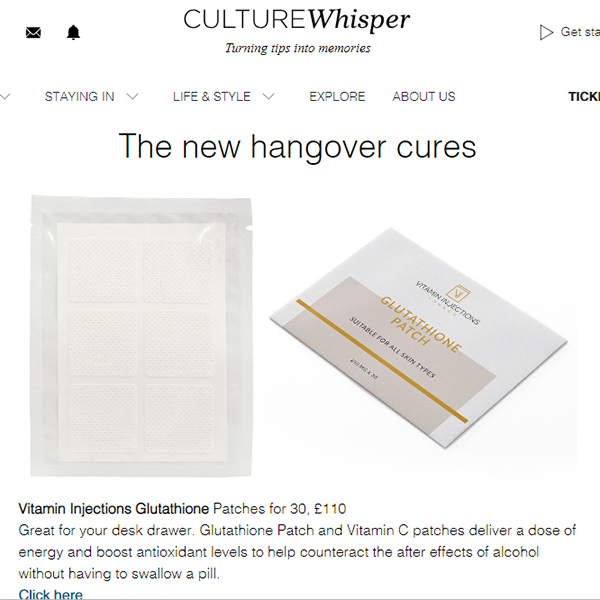 "…Great for your desk drawer. Glutathione and Vitamin C Patches deliver a dose of energy and boost antioxidant levels to...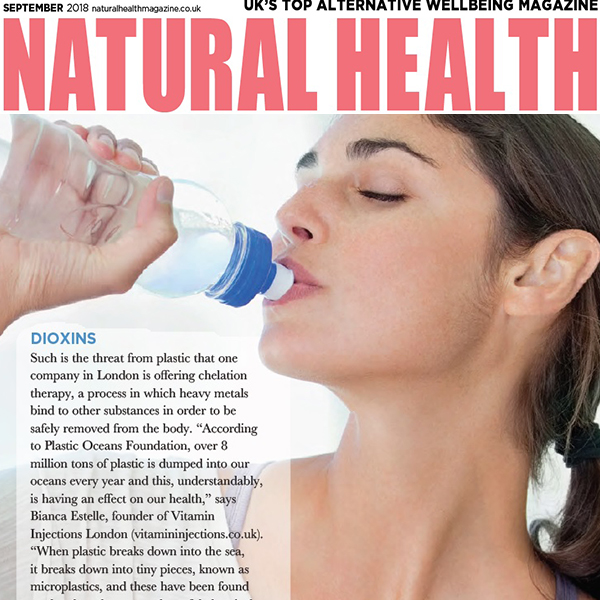 "…Once in our systems, dioxins create free radicals and lead to a process called oxidation, known to damage cells in...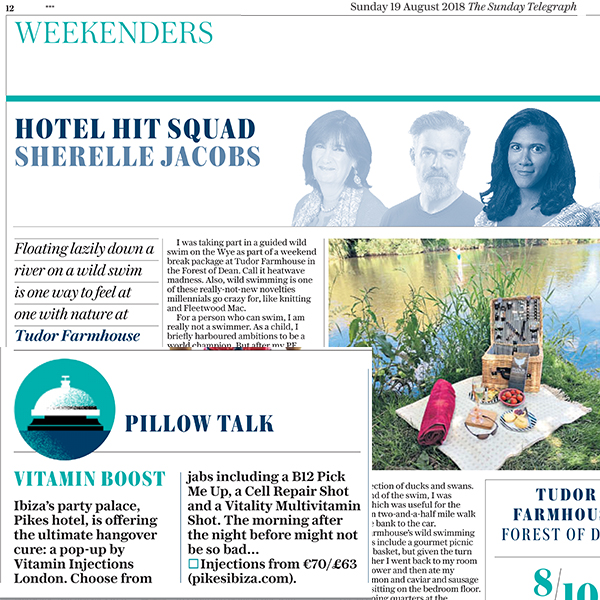 "…Ibiza's party palace, Pikes hotel, is offering the ultimate hangover cure: a pop-up by Vitamin Injections London. Choose from jabs...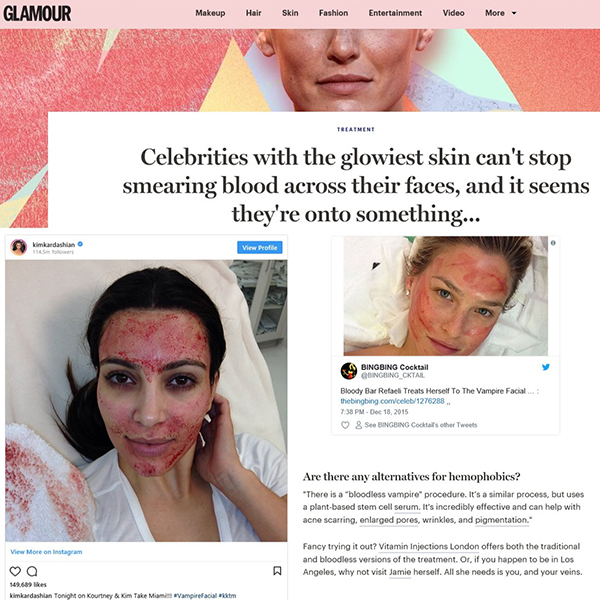 "…There is a "bloodless vampire" procedure. It's a similar process, but uses a plant-based stem cell serum. It's incredibly effective...