WELCOME TO
VITAMIN INJECTIONS LONDON
POP-UP CLINIC
GIVE YOUR BODY EXACTLY WHAT IT NEEDS,
WHERE IT NEEDS IT
Neither oral nor topical vitamins offer comparable results to Vitamin Injection London's unique intravenous and intramuscular formulas
VITAMIN NUTRIENT THERAPY
ANTI-AGEING INJECTIONS | ENERGY INJECTIONS | FAT BURNING INJECTIONS
SKIN BRIGHTENING INJECTIONS | WELLNESS INJECTIONS | DETOX THERAPIES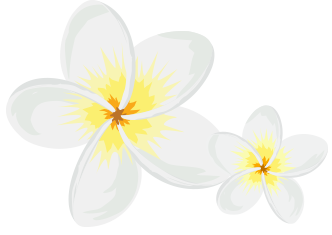 THE AWARD WINNING HOTEL PIKES, IBIZA

POP-UP CLINIC DATES AT PIKES HOTEL
Summer 2019 TBC

Call or email in advance to book at our popular Ibiza clinic!
+34 971 34 22 22 | reservations@ibizarockshouse.com
Camí Sa Vorera, S/N, 07820 Sant Antoni de Portmany, Islas Baleares, Spain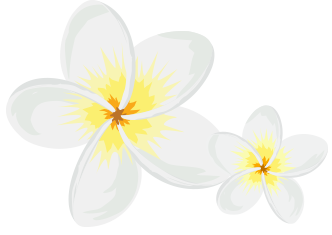 THE AWARD-WINNING Hotel Pikes, Ibiza Pop-Up Clinic Dates at Pikes Hotel
Call or email us to book in for when you're in Ibiza!
+34 971 34 22 22 | reservations@ibizarockshouse.com
Camí Sa Vorera, S/N, 07820 Sant Antoni de Portmany, Islas Baleares, Spain

VIL WELLNESS PRODUCTS
a BREAKTHROUGH IN SUPPLEMENTATION
GIVE YOUR BODY EXACTLY WHAT IT NEEDS, WHERE IT NEEDS IT
With Vitamin Injections London's safe and scientifically backed wellness products, it's never been easier to nourish your body from the inside out. More effective than oral supplementation, our innovative B12, B Complex, and D3 transdermal patches deliver over 90% of vitamins directly into the bloodstream, supporting your health and energy levels daily. Our powerful Glutathione patches and suppositories work to detoxify the body and cleanse it from the inside out.
POPULAR VITAMIN THERAPIES
SINGLE: €145 Pick Me Up B12 Shots (IV)
Make sure your stay in Ibiza is hangover-free by opting for our Pick Me Up B12 Shot with Folic Acid & Vitamin C (IV). This is a high dose B12 injection fortified with folic acid and vitamin C and delivered intravenously as opposed to intramuscularly.
SINGLE: €229 Vitality IV - Multi-Vitamin Shot (IV)
The Vitality IV is a powerful multivitamin injection designed to wake up your body. It combines an array of essential vitamins needed for optimal body functioning. Each injection includes Vitamins A, C, E, D, and B Complex.
SINGLE: €115 Vitamin C Injections (IV/IM)
Vitamin C has a positive impact on pigmentation, energy levels, free radicals, and specific health conditions. It's a known collagen builder, too, and enhances the skin's ability to protect itself against the hot Ibiza sun. Overall, it's an excellent all-rounder injection for better health and skin improvement.
SINGLE: €195 Antioxidant Wellness Injections (IV)
The Antioxidant Wellness Injection is a detoxifying IV infusion of Glutathione, which provides a host of remedial benefits for the skin and body. This ingredient scavenges harmful free radicals and improves the clarity of the skin. 
SINGLE: €195 The Myers Cocktail (IV)
Developed by Baltimore physician John Myers, from which it takes its name, this popular intravenous injection combines B Vitamins, Magnesium, Calcium, and Vitamin C. It's a great pre-emptive measure against hangover-related nausea and can enhance fitness and performance levels.
SINGLE: €115 Vitamin B Complex Forte Skin & Cell Repair Shot (IV)
The Vitamin B Complex Forte Skin & Cell Repair Shot tackles signs of ageing and supports better overall health. Our 'Forte' vitamin complex shot is super strength and works to repair damaged DNA, in order to safeguard the healthy functioning of the body.
SINGLE: €70 Iron Shots (IM/IV)
Iron Shots are for individuals who require large doses of supplemental iron, although they can benefit many different conditions. They're a great supplement for those who don't consume red meat, and along with B12, they are great for boosting energy levels.
SINGLE Standard Dose (300,000 IU): €70 | SINGLE Mega Dose (600,000 IU): €115 Vitamin D Shots - 300,000 IU & Mega Dose (IM)
Think the Balearic sun has you covered for Vitamin D? Think again! It's common to be deficient in this important vitamin, even in warmer climates. Our two options, which include a standard and mega dose, make it safer and easier to boost D levels without risk of overexposure to UV radiation.

*Prices reflect current exchange rates at time of printing and are subject to change.
IN THE PRESS